My name is Alex Thomas and I have been a fan of Gridiron Football since the 1988 NFL season.
I was born in South Shields in the north-east of England and raised in Cleadon Village not too far away. Of course, being from Geordie land (as it is known), football has always been the main topic of discussion and by football I mean soccer so there is no confusion. The home of my brother's favourite team Newcastle United ('Magpies') and my cousin's favourite team Sunderland AFC ('Black Cats').
I got interested in American Football when it was really huge in the late 1980s, as my cousin introduced me to the game. It was in the 'glory' days when games were broadcast on Channel 4. My cousin wanted me to get into a sport and then southeasternretly follow his favourite soccer team Sunderland AFC. We used to go to Poundstretcher (a discount UK store) and buy packs and packs of these cardboard NFL shirts attached to a keyring and I think my Dad still has them in the loft and I had loads of them. Since then I have loved American Football for over 30 years.
In so doing, I have become a life long fan of the San Francisco 49ers and went to my very first game in 1991 at the American Bowl to see the Buffalo Bills beat the Philadelphia Eagles 17-13. The Bills became my second favourite team from that day. It was such a great day out and that was in the days when the tube did not even reach Wembley Stadium but thank goodness it is easier to get to games although still takes a long time and it would have been great to see games played closer to where I used to live at the Olympic Stadium in Queen Elizabeth Olympic Park in Stratford, East London.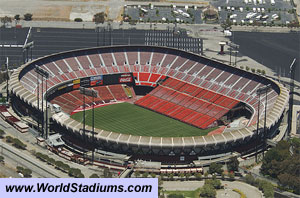 In 1995, I got the chance to not only visit San Francisco but also visit the 49ers' former home of Candlestick Park and what a dream day that was.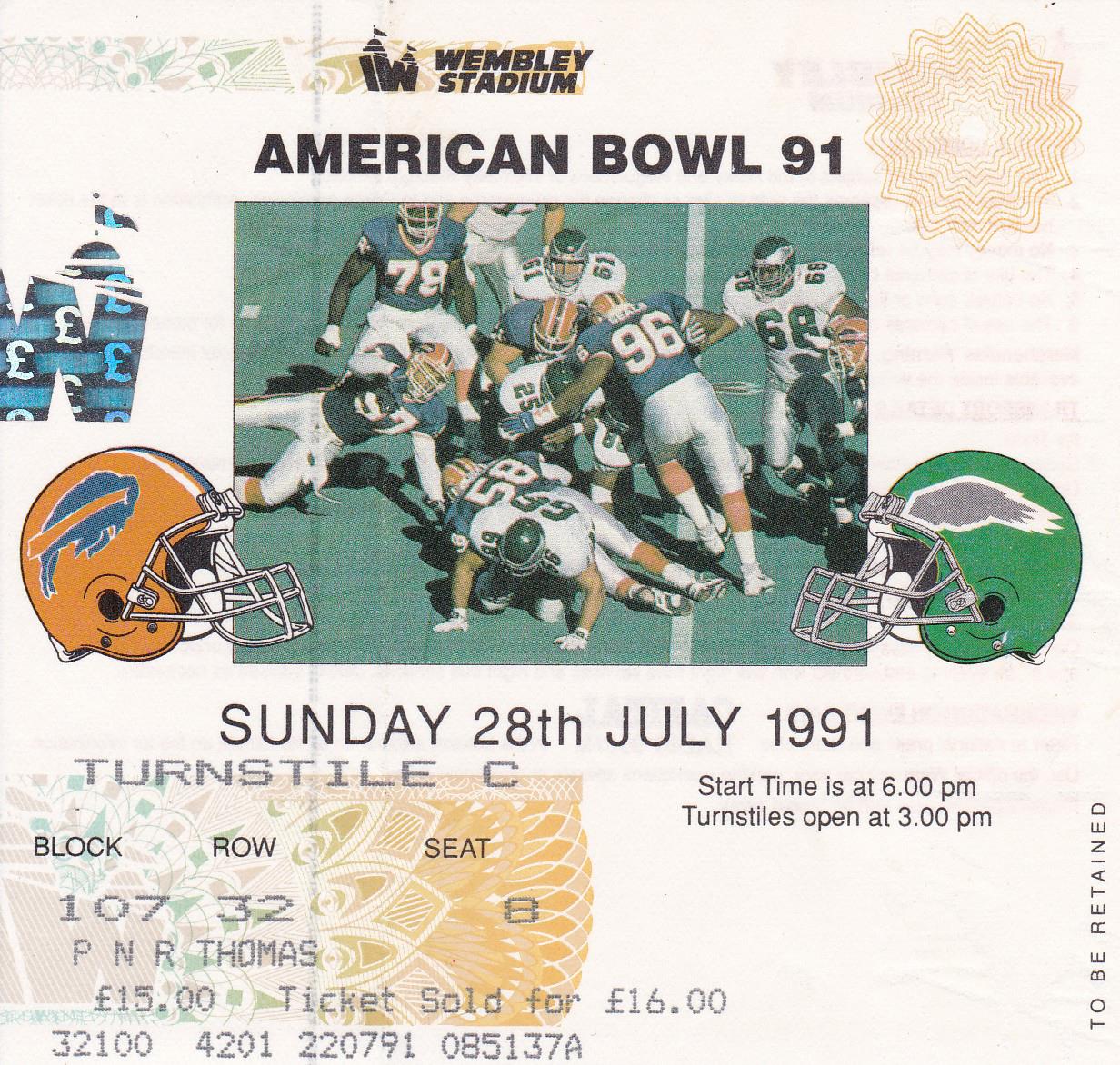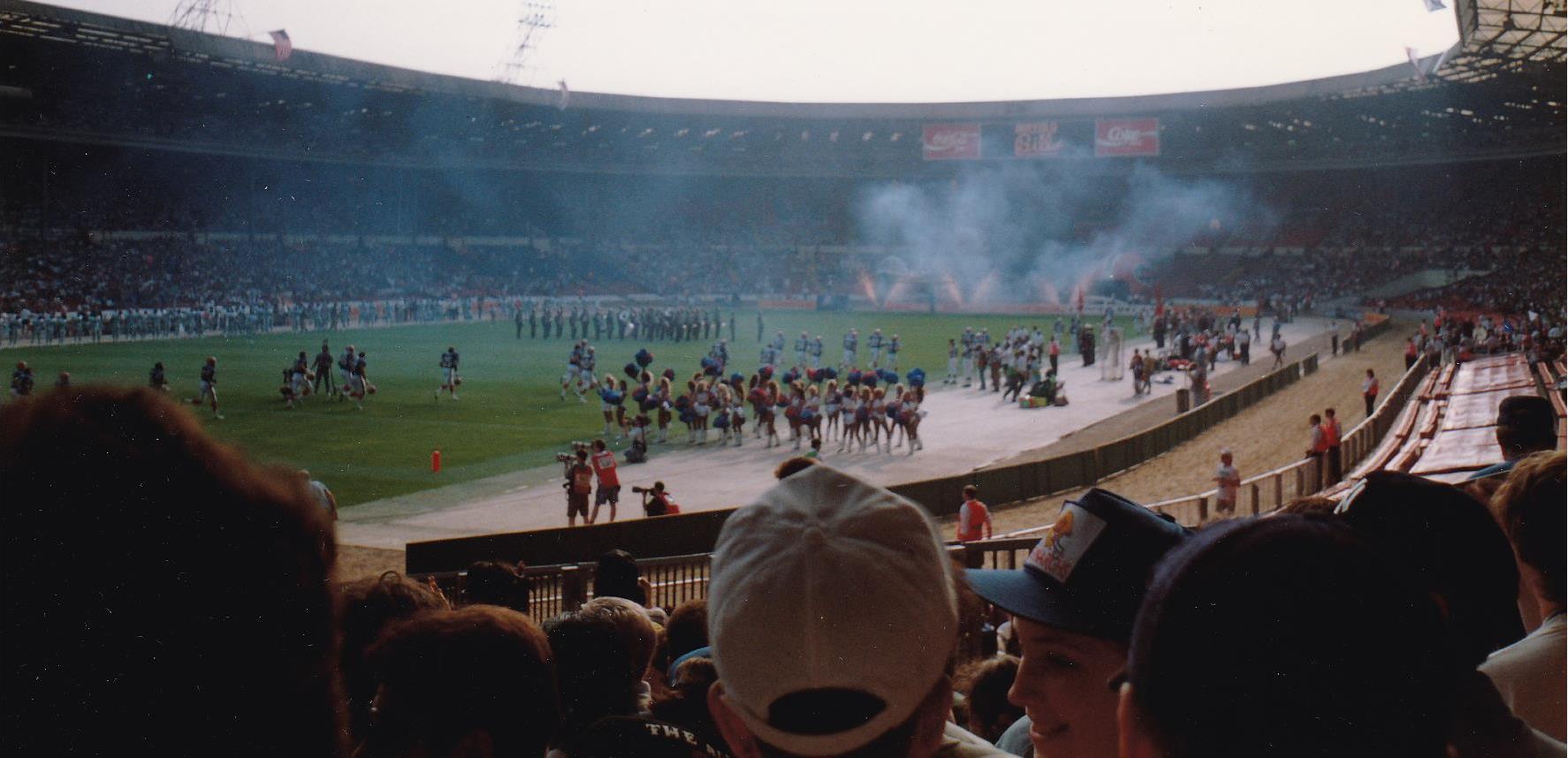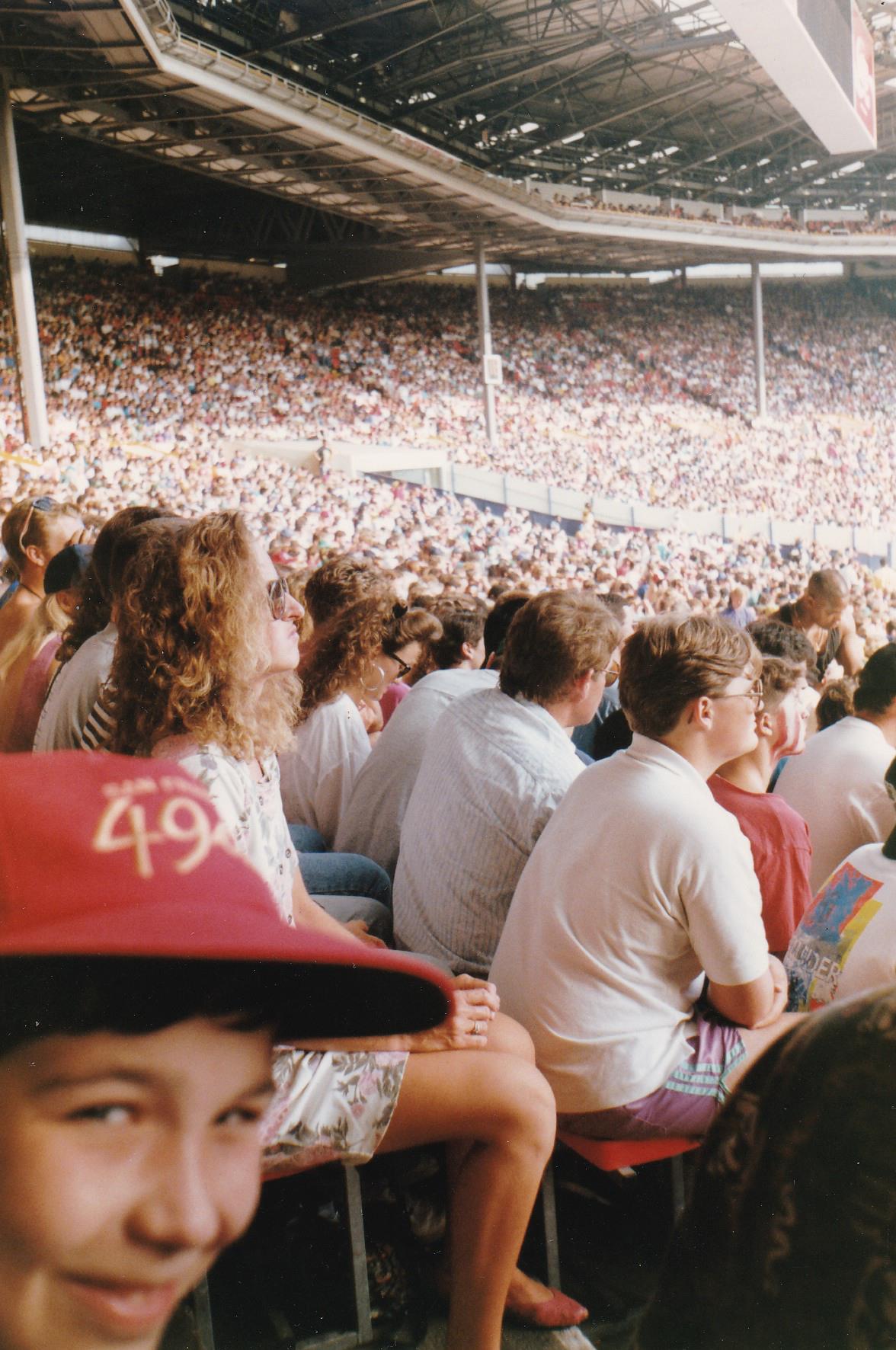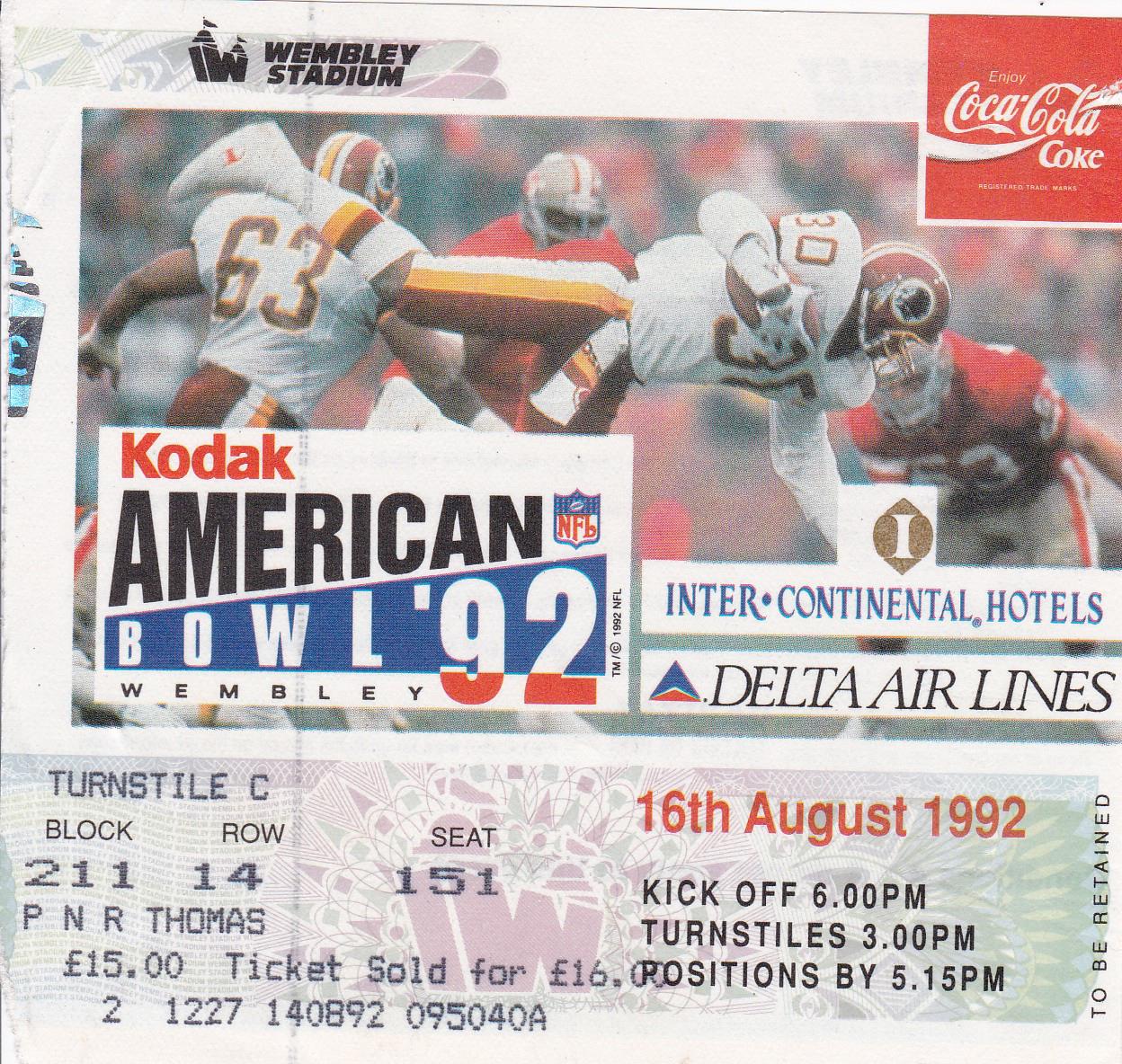 The following year I saw my first 49ers game at American Bowl '92 when they played Washington Redskins. That was another close affair and the 49ers won 17-15. Since then I have attended the NFL International Series games at the new Wembley Stadium in 2007, 2008, 2013 and 2016.
Since the NFL introduced regular season games to London in 2007, I have become very connected with the introduction of a franchise to the city and the very reason why the MFL fansite has turned its logo into a tribute to the London Monarchs who won World Bowl '91. I do hope London gets its own franchise, beating Mexico City who I think are also likely to be considered, and that it is not a relocated team but instead is a stand alone franchise and takes up the London Monarchs moniker once again. What would top that would be for Wembley Stadium, most likely to be the home of a London franchise, to host the Super Bowl.
NFLers is a dedicated website and social media platforms to showcase my love and support for the National Football League. Prior to May 2020, this formed part of the single entity MATHOS GRIDIRON FOOTBALL but these fansites can now be accessed via the link at the top of the page.