NFL INTERNATIONAL GAMES
There have been 31 international regular season games played (through the 2019 season), since 2007 both in London (since 2007 except in 2020) and Mexico City (since 2016 except in 2018 and 2020).
There are possible future plans to expand the series to Germany and/or Canada.

NFL rules also require the designated home team for each international game to have their home stadium reserved for use in the event that a game cannot be played at the international site, which happened in 2018 when the Estadio Azteca (Mexico City, MX) was deemed unsuitable because of the state of the field and so the Los Angeles Rams will play the planned game at home.


GAME #
DATE
STADIUM
LOCATION
AWAY
HOME
25
06 OCTOBER
TOTTENHAM HOTSPUR
LONDON, UK
26
13 OCTOBER
TOTTENHAM HOTSPUR
LONDON, UK
27
27 OCTOBER
WEMBLEY
LONDON, UK
28
03 NOVEMBER
WEMBLEY
LONDON, UK
3
18 NOVEMBER
ESTADIO AZTECA
MEXICO CITY, MX
There were no games in 2020, with hosts reverting to their US stadiums, due to the Coronavirus (COVID-19) Pandemic.
An agreement has previously been reached to play international games up to and including the 2028 season.
The first game in the International Series was New York Giants @ Miami Dolphins in 2007.
2016 International Series Game 17 (Washington Redskins @ Cincinnati Bengals was the first and only game to end in a tie.
2018 was going to be the first season where a game was to be played at the new Tottenham Hospur Stadium in London but, due to construction delays, two games will be played there from 2019..
2018 London Game 26 (Philadelphia Eagles @ Jacksonville Jaguars) had the highest attendance with 85,870.
2018 Mexico Game 3 (Kansas City Chiefs @ LA Rams) was played at the Rams' home stadium due to poor field conditions.
Only Green Bay Packers have yet to play in the International Series.
LONDON GAME

(TWICKENHAM STADIUM)

(75,000)

(2016-2017)

LONDON GAME

(WEMBLEY STADIUM)

(86,000)

(2007-2019/2021-2025)

LONDON GAME

(TOTTENHAM STADIUM)

(62,062)

(2019/2021–28)

MEXICO GAME

(ESTADIO AZTECA)

(MEXICO CITY, MEXICO)

(87,523)

(2016-2017/2019/2021)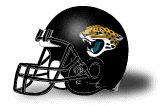 The Jacksonville Jaguars agreed to play a home game in London for four seasons from 2013 through 2016 and then extended to play a home game at Wembley Stadium through 2021, excluding the 2020 season.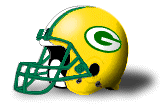 Green Bay Packers
---
Updated: 11 may 2020