The NFL signed a new Collective Bargaining Agreement (CBA) that will run through to the 2030 season.
Among the major changes in the new CBA include:

expanding the playoffs from 12 to 14 teams beginning this season.
expanding from a 16-game to a 17-game regular season in 2021 or 2022 at the earliest, along with a corresponding reduction of the preseason from four games to three.
players will receive 48% of the league's overall revenue and would increase to 48.8% with the increase to 17 games
Due to the Coronavirus pandemic, both the NFL London Games and the NFL Mexico Game will be held in the United States and likely be moved back to 2021 which will mark the final season of the current agreement for international games and the Jacksonville Jaguars's final season of games at Wembley Stadium.
Training camps are scheduled to be opened in late July/early August with the schedule to be released on May 7th and that more Saturday games maybe added throughout the season (usually later in the season) if the 2020 College Football season has to be postponed.

The season will begin its 17 week schedule beginning on Thursday September 10th and end with a slate of 16 games on Sunday January 3rd followed by the playoffs.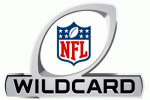 DATE
HOME
SCORE
AWAY
LOCATION
AFC WILD CARD WEEKEND
04/01/20
TBA
-
TBA
TBA
05/01/20
TBA
-
TBA
TBA
NFC WILD CARD WEEKEND
05/01/20
TBA
-
TBA
TBA
05/01/20
TBA
-
TBA
TBA
DATE
HOME
SCORE
AWAY
LOCATION
AFC DIVISIONAL PLAYOFFS
11/01/20
TBA
-
TBA
TBA
11/01/20
TBA
-
TBA
TBA
NFC DIVISIONAL PLAYOFFS
11/01/20
TBA
-
TBA
TBA
11/01/20
TBA
-
TBA
TBA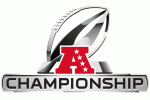 | DATE | HOME | SCORE | AWAY | LOCATION |
| --- | --- | --- | --- | --- |
| 19/01/20 | TBA | - | TBA | TBA |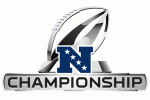 | DATE | HOME | SCORE | AWAY | LOCATION |
| --- | --- | --- | --- | --- |
| 19/01/20 | TBA | - | TBA | TBA |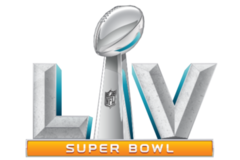 | DATE | AFC TEAM | SCORE | NFC TEAM | LOCATION |
| --- | --- | --- | --- | --- |
| 07/02/20 | TBA | - | TBA | TAMPA |
---
Updated: 08 may 2020